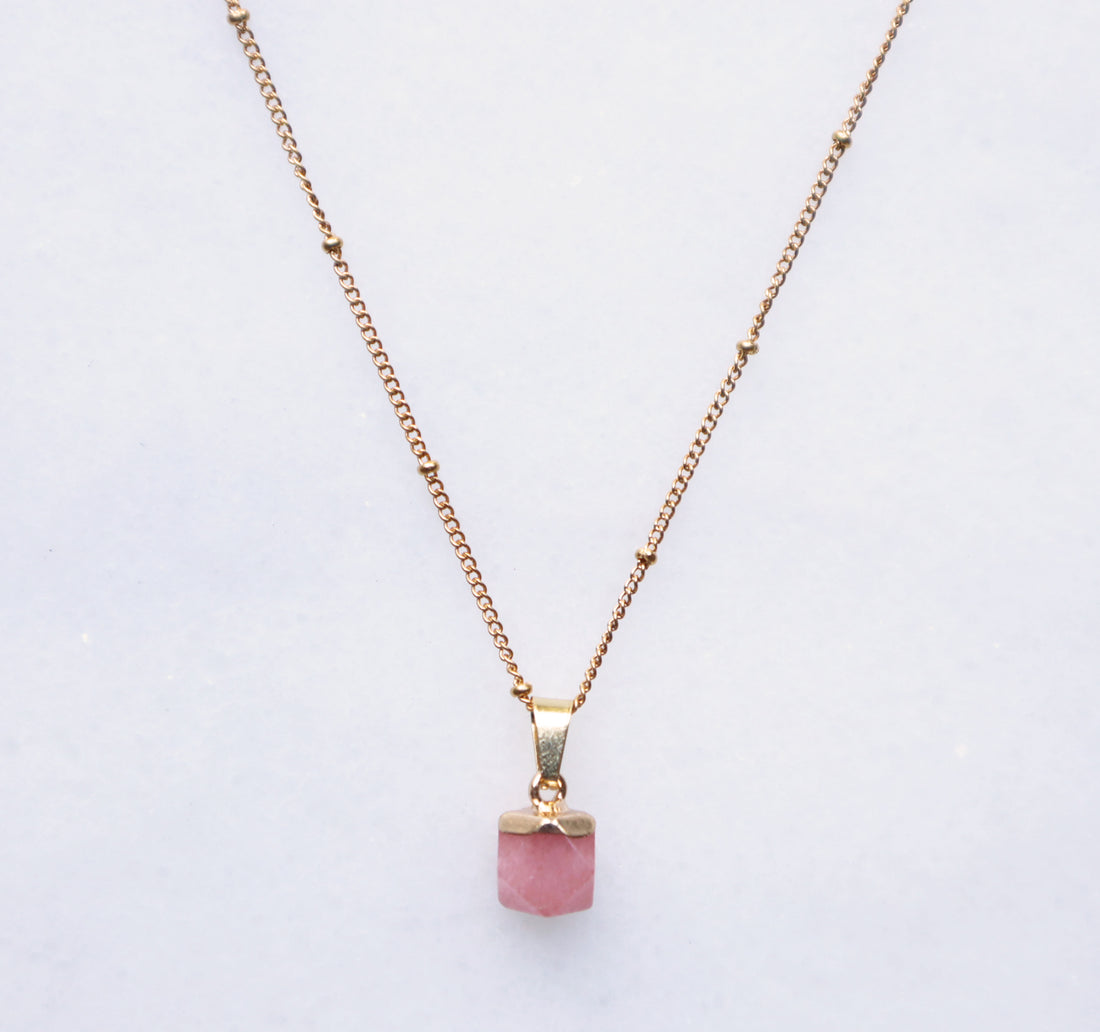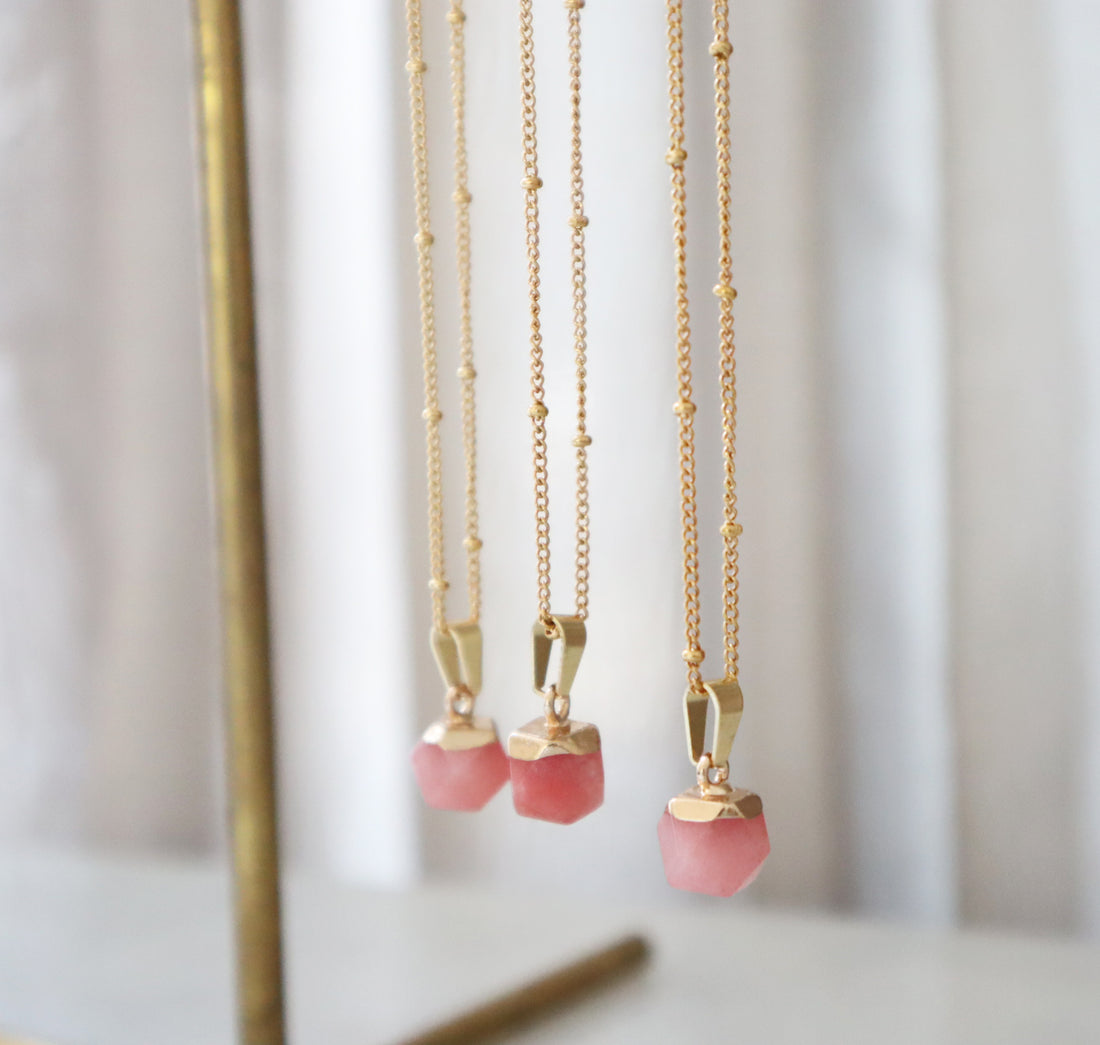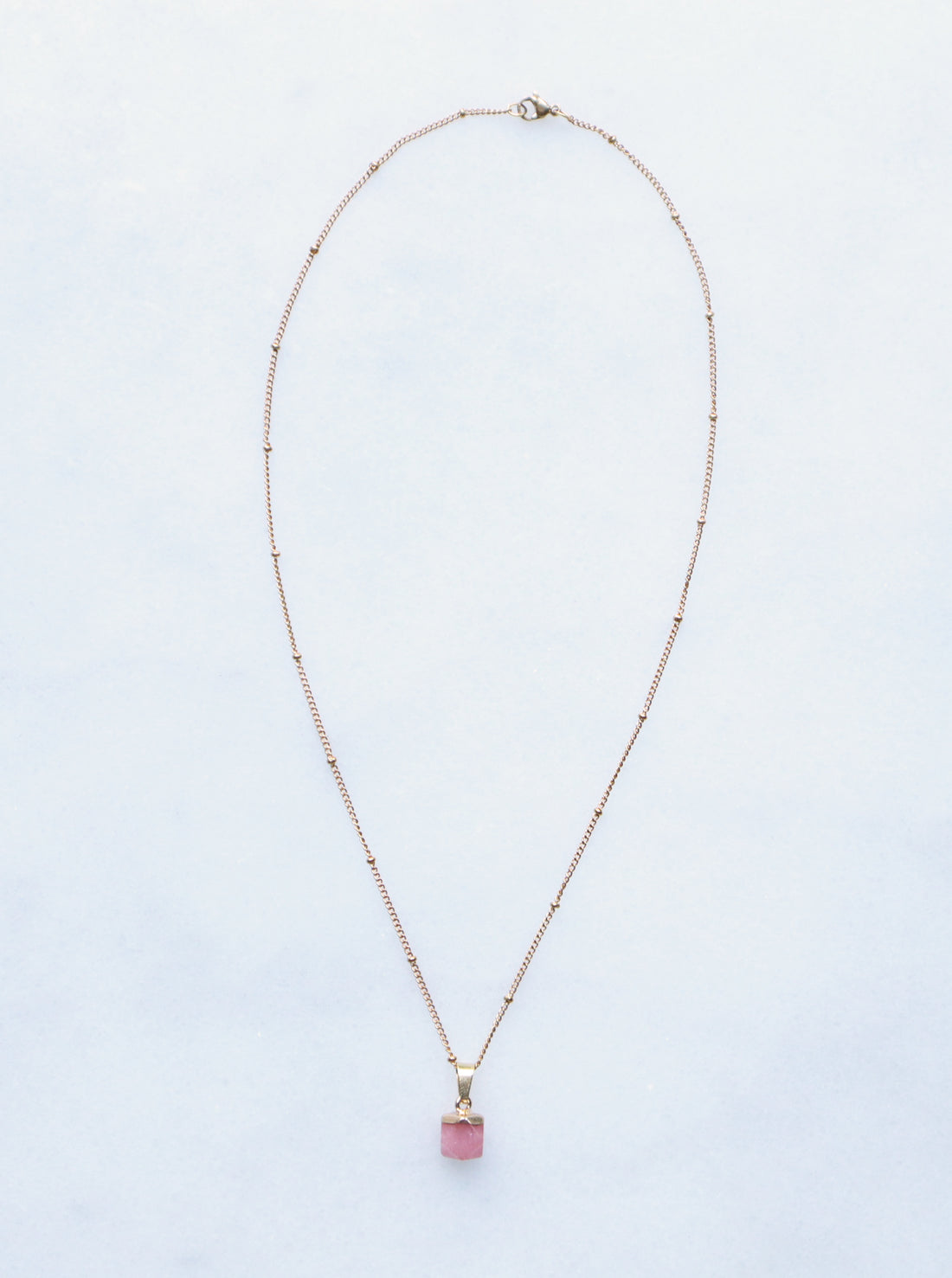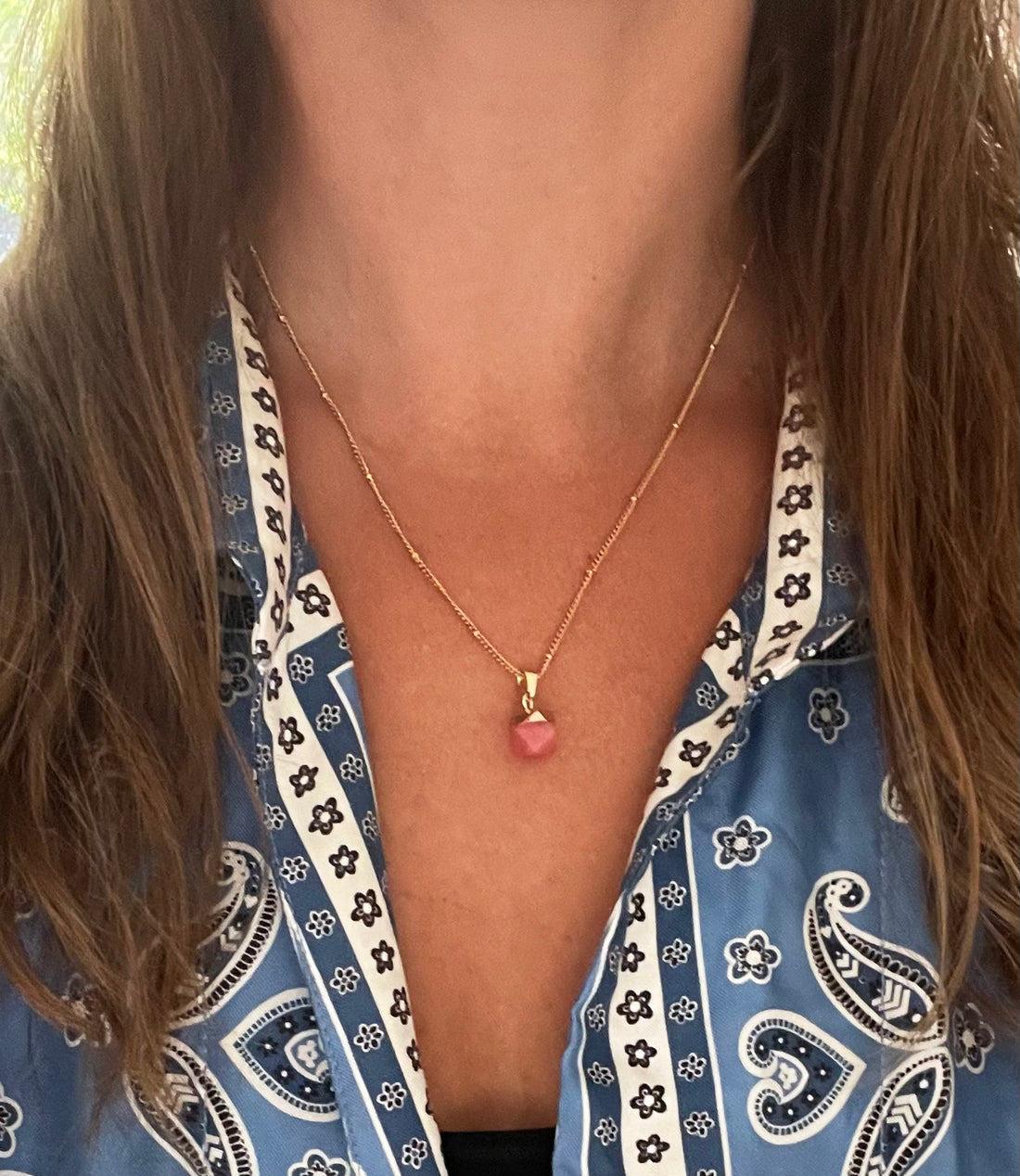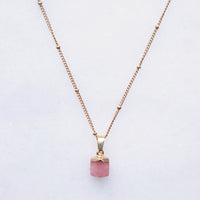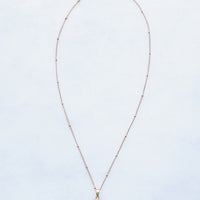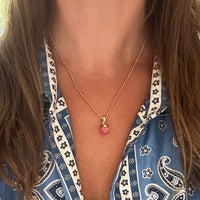 Pink Chalcedony Necklace is is the perfect jewellery if you want to keep your crystal close to your heart to always stay connected to the energy of the crystal.  
Pink Chalcedony is a beautiful variety of chalcedony. This crystal's soft and soothing color is often associated with feelings of love, compassion, and emotional healing. Pink chalcedony is believed to promote emotional balance and harmony, making it a popular choice for those seeking to open their hearts and connect with their inner emotions. Its gentle energy is often used in meditation practices to enhance self-love and acceptance.
Handmade in Amsterdam
18k Gold-plated Stainless Steel necklace featuring a Pink Chalcedony gemstone pendant. 
Length of chain: 45 cm

The stone is 5 mm and 2-3 grams. All stones are unique and may vary in size and color. Do not use in water.
Shipping time estimate:
Local pickup: Ouderkerk aan de Amstel
Netherlands: 1-3 working days
European Union: 2-7 working days

Shipping costs:
€2.95 - Netherlands
€7.95 - European Union
Free Shipping in Netherlands above €40