Crystals for Happiness
Tuuli is all about positive energy. Born in Amsterdam with the mission to make crystals available to everyone. We sell beautiful crystal kits, perfect for gifts or to treat yourself with some magic.
NEWS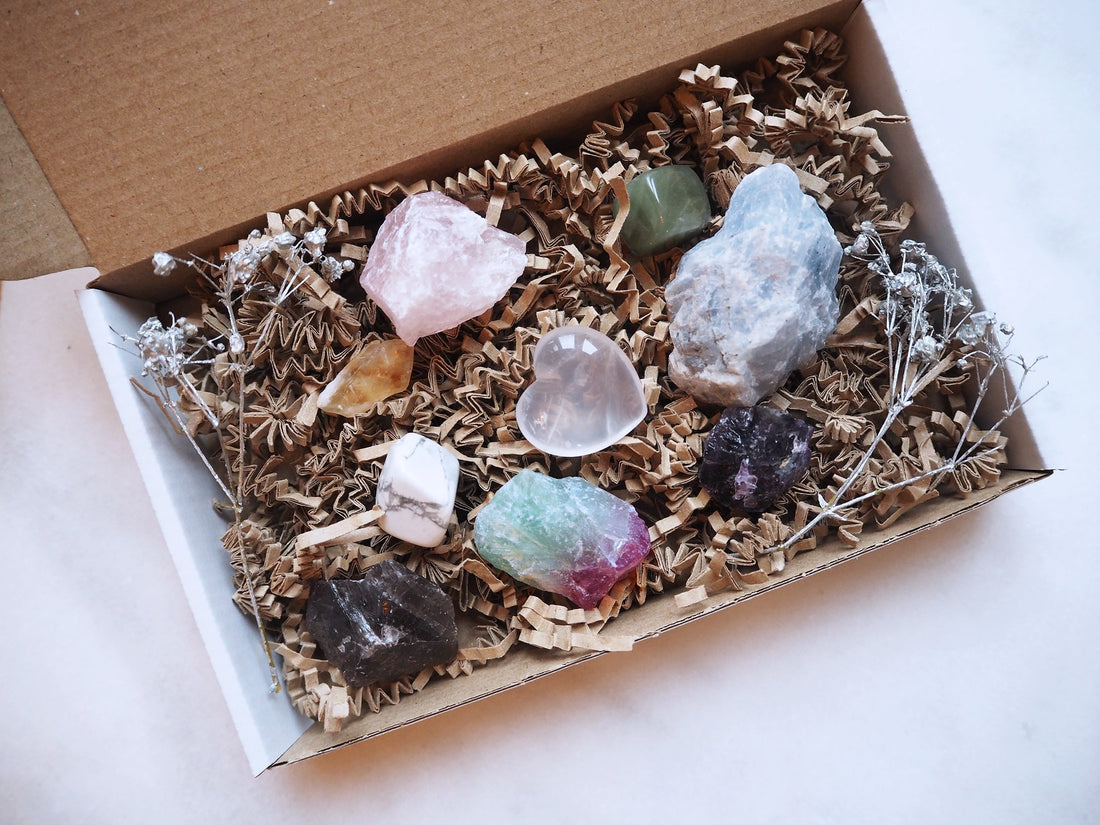 Which crystals are drawn to you? In different times of life we need different things and instead of trying to find out which crystals you need in your life you can let the crystals find you! 
Our mystery box contains of different crystals. You will receive a small card with the name of each stone. 
S - 4-5 crystals (approx. 100 grams)
M - 8-11 crystals (approx. 200 grams)
L - 18 - 22 crystals (approx. 400 grams)
Buy our mystery box now to find out which crystals that will make your dreams come true and attract the right energies - just for you! 
The stones are 1-5cm and around 10-50 grams. 
Our bestsellers
Newborn Crystal KIt
Babies and toddlers are more sensitive to energies than grown ups. Therefore it is extra important to create a calm, peaceful and happy environment for your baby and the crystals in the Newborn Kit will do that for you.
Let customers speak for us
Mystery gemstone pendant
Ik had drie mystery pendants besteld een voor mezelf een voor mijn zus en een voor een vriendin. Heel mooie stenen netjes afgewerkt en leuk om cadeau te geven.
Happy customer
Lovely customer service, beautiful products.
Beautiful crystal, I feel energised around it.
Great quality! Beautiful crystal!
Pretty stone
Pretty necklace
Great customer service
Black Tourmaline Necklace
Green Aventurine Heart Necklace
Beautiful
It is a very beautiful stone!!!!! Thank you 🙏 💙
My new favorite necklace!
Fast delivery, nice customer service and a really pretty necklace of good quality :)
Hanger
Ben heel blij met mijn turquoise hanger, krijg veel complimentjes en hoop dat hij zo blijft. Dan ga ik zeker nog meer bestellen. Ziet er uit als een goede kwaliteit👌👌
very pretty
Pretty necklace and very good quality
Prachtig sierlijke ketting
Prachtige ketting,de steen is mooier en groter dan verwacht. Erg blij mee!